October 17th, 2016
This post is on my blog Pixel Paint Creations. I have been on FAA and Society6 for quite a while with moderate sucess. I have now added Redbubble to the mix and we shall see what happens. I have done a comparision of the pros and cons of the 3 sites on my blog and hope to add other sites such as Zazzle, Cafepress, Imagekind and more in the future.

Click the link to the full blog post.


Thanks for looking!
--Becky Herrera
www.beckysdigitalart.com
www.pixelpaintcreations.blogspot.com
October 5th, 2016
I just posted a new blog post on Pixel Paint Creations! It's been awhile, but I finally got around to updating it. I'm so bad about that, but hopefully I can be a bit better.

Thanks for looking!

--Becky Herrera
www.beckysdigitalart.com
June 7th, 2016
Well I am going to be brief here. If you want to see the full blogpost, head on over to my blog, Pixel Paint Creations which is in the link. I am starting a new style of art, called Zentangling. It is very interesting but can be very beautiful. I am still working on my bulldog portrait and have a few commissions as well. I am pretty busy this month and will be moving to a new home as well! Blog posts will be spotty until I get settled, but then should go back to normal. Thanks for reading!


--Becky Herrera
www.pixelpaintcreations.blogspot.com
www.beckysdigitalart.com
May 31st, 2016
Hi all,

I am posting a new blog series as step by step of how I complete a digital painting. I am starting my next breed art series painting, the English bulldog. I finished the line drawing today and that is what the current blogpost is about, but stay tuned for the details in how I create my digital paintings. Check it out over at my blog,Pixel Paint Creations.

Thanks for looking!

--Becky Herrera
www.beckysdigitalart.com
www.pixelpaintcreations.blogspot.com.
May 23rd, 2016
I have a new tutorial up on my blogPixel Paint Creations!

This one is on how to paint eyes digitally on an iPad.

Thanks for looking!

--Becky Herrera
www.beckysdigitalart.com
www.pixelpaintcreations.blogspot.com
May 19th, 2016
This weeks promotional painting is my Secretariat Racehorse portrait in honor of the Preakness Stakes this weekend. This painting is being offered as a 24x36inch gallery wrapped canvas for $100. The offer is good until 5/22/16 at midnight or until 5 prints have sold!

Thanks for looking!
--Becky Herrera
www.beckysdigitalart.com
www.pixelpaintcreations.blogspot.com
May 16th, 2016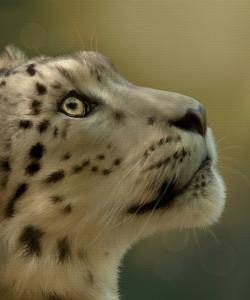 I just added a new tutorial to my blog,Pixel Paint Creations

Since all my paintings are done digitally, sometimes I like to add a canvas or paper texture to add that last bit of a finishing touch. Check out the post for the how to here:
How to add a canvas or paper texture to paintings in Procreate.


Thanks for looking!
Becky Herrera

www.beckysdigitalart.com
www.pixelpaintcreations.blogspot.com

May 13th, 2016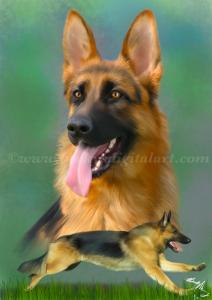 Well this weeks promotional painting is my German Shepherd Breed Art Painting! I am offering this painting as a 24x36 inch gallery wrapped canvas for only $100! This offer is limited to 5 prints and is good until Sunday 5/15/16. Check it out and be sure to check back for future promotions.

Thanks for looking!

Becky Herrera
www.beckysdigitalart.com
www.pixelpaintcreations.blogspot.com